Yet another great piece of analysis from Rick Falkvinge:
ILLEGAL COPYING HAS ALWAYS CREATED JOBS, GROWTH, AND PROSPERITY
Throughout history, those who have copied the most have also always been the most prosperous, and for that reason. Bans on copying, like the copyright and patent monopolies, are just plain industrial protectionism.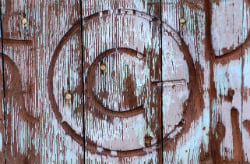 It often helps to understand present time by looking at history, and seeing how history keeps repeating itself over and over.
In the late 1700s, the United Kingdom was the empire that established laws on the globe. The United States was still largely a colony – even if not formally so, it was referred to as such in the civilized world, meaning France and the United Kingdom.
The UK had a strictly protectionist view of trade: all raw materials must come to England, and all luxury goods must be made from those materials while in the UK, to be exported to the rest of the world. Long story short, the UK was where the value was to be created.
Laws were written to lock in this effect. Bringing the ability to refine materials somewhere else, the mere knowledge, was illegal. "Illegal copying", more precisely.
Let's look at a particularly horrible criminal from that time, Samuel Slater. In the UK, he was even known as "Slater the Traitor". His crime was to memorize the drawings of a British textile mill, move to New York, and copy the whole of the British textile mill from memory – something very illegal. For this criminal act, building the so-called Slater Mill, he was hailed as "the father of the American Industrial Revolution" by those who would later displace the dominance of the UK – namely the United States. This copy-criminal also has a whole town named after him. [click to continue…]