This is a truly amazing talk about copyright. And waaaay back in 2006! Truly amazing. From Karl Fogel at QuestionCopyright.org. What is truly impressive is how prescient Fogel is, and how he comes at this not from a libertarian angle but still gets it right on every major theme, and without being anti-free market.
[See also Fogel's article The Surprising History of Copyright and The Promise of a Post-Copyright World.]
See also other interviews, videos, and talks on QuestionCopyright's Speakers Bureau page, including:

"Brian Lehrer Live (NYC) interviews Nina Paley and Karl Fogel" In May 2010, QCO's Executive Director, Karl Fogel, and artist-in-residence, Nina Paley appeared on the CUNY TV show presented by renowned WNYC radio host Brian Lehrer.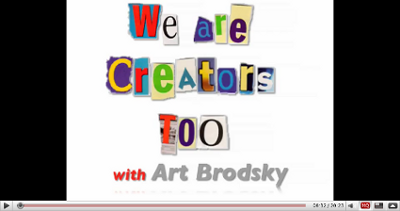 "We Are Creators Too" Art Brodsky of Public Knowledge Interviews QCO Artist-In-Residence Nina Paley

"The Public Perception of Copyright" To document the public perception of copyright today, we went around Chicago with a video camera over two days…

"History of Copyright and Information Ownership" Talk by Karl Fogel at the Stanford University Library; about 90 minutes, with Q&A.